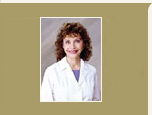 What would you do if you were a vibrant, energetic person, living a life filled with potential directing one of the top ballet schools in the nation and then discovering that you had developed rheumatoid arthritis? What would you do if your chosen career was over before it began, as you experienced crippling migraines, chronic fatigue, life-threatening tumors, and excruciating joint pain? What would you do when the doctors said there was no cure?Well, if you were Joyce Johnson, who was nearly confined to a wheel chair 34 years ago, you would make an in-depth study of nutrition to find the solutions and drastically re-adjust your life and especially your diet to overcome your health problems.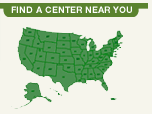 Nutritional Analysis
HOW THE PROCESS WORKS
We are looking forward to assisting you with your "Journey to Wellness." You will build a lifetime of energy and prevent future health problems since the blood shows impending diseases before the actual symptoms. This cutting-edge program is only available from the Wellness Center of America and can predict future health disasters and reverse symptoms as no other plan can. Here are the unique beneficial components of this plan:
We have a network of national laboratories in every major city.
We have designed our own panel of chemistries unique to our program.
These detailed blood/urine tests screen 67 chemistries to serve as your nutritional blueprint.
Future health conditions are seen long before you have the actual symptoms.
This prediagnostic concept was conceived by world renown biochemist, Dr. Harold Manner, who taught the concept to Dr. Joyce
After 30 years in the health industry, serving thousands of clients, this theory has been fine tuned into both an art as well as a science.
Our sophisticated computer program, designed by mathematical physicist Dr. Frank Bingham, performs 15,000 scientific calculations.
A personal blueprint is then designed for you which describes the strengths and weaknesses of your biochemistry.
31 toxic metals are measured in your cells through a hair analysis.
Your personalized 80 page notebook is developed outlining the solutions to your problems through foods, supplements, exercise, relaxation, stress management, and detoxification.
Your very own "Nutrition 101" map for preventing a future health disaster and increasing the quality and length of your life is created from the above data.
You will be amazed at the simple to understand information presented in beautiful colors and graphics.
You will have support via e-mail, FAX, and phone with our center.
You'll receive your Plan of Acton within 2 weeks of visiting your local lab.
You will reach a level of energy and health never before imagined.
How To Order
If you don't have your personalized Nutritional Analysis,
Call us at (800) 545-6923