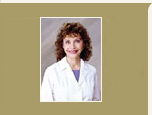 What would you do if you were a vibrant, energetic person, living a life filled with potential directing one of the top ballet schools in the nation and then discovering that you had developed rheumatoid arthritis? What would you do if your chosen career was over before it began, as you experienced crippling migraines, chronic fatigue, life-threatening tumors, and excruciating joint pain? What would you do when the doctors said there was no cure?Well, if you were Joyce Johnson, who was nearly confined to a wheel chair 34 years ago, you would make an in-depth study of nutrition to find the solutions and drastically re-adjust your life and especially your diet to overcome your health problems.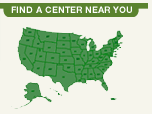 Speaking/Consulting
Dr. Joyce Johnson is available for speaking and consulting engagements: Dr. Johnson:
is an international speaker for 30 years
has been awarded a bronze metal from National Professional Speakers Association
has hosted her own radio and TV shows
is a renowned nutritionist specializing in hematology
Leadership Training by Dr. Joyce Johnson
Dr. Johnson and Wellness Center Of America conduct Leadership Training, specializing in increased corporate profits through employer/employee awareness.
The results are:
increased productivity
stress reduction
improved morale
decreased absenteeism
reduced corporate health costs
the knowledge to prevent degenerative disease
Four one-hour classes will accomplish these objectives:
*Life-Style Management

reinforces the rewards of good health and encourages
employees to modify health-endangering behavior
(i.e. stress, obesity, and smoking)

*Winning Attitude

behavior-oriented wellness using a positive approach
to better management of one's life

*Self-Help Through Knowledge

identifying and eliminating the risk factors for major diseases (i.e. heart, stroke, diabetes, arthritis, cancer, hypoglycemia, and allergies)
Every program has:
Custom-Design
Customized Materials
Flexible Formats
Optional features:
Complete blood chemistry panel to be analyzed in an extra one hour class @ $100 per participant. (30 minimum participants)
Speaking Topics by Dr. Joyce Johnson
TURN BACK YOUR AGING CLOCK

secrets to looking, feeling, being young at any age!

ENERGY UNLIMITED: SOLVING THE MYSTERY OF CHRONIC FATIGUE

discover why you have fatigue and how to solve the problem!

SECRETS TO BUILDING A POWERFUL IMMUNE SYSTEM

no more colds, flu, sore throats, even cancer!

AVOIDING FUTURE HEALTH DISASTERS

can be predicted 4 years before the symptoms via blood chemistry

FOREVER SLIM

new unheard of concepts for losing without dieting!

A HEALTHY LIVER

hepatitis C - solutions and detoxification

HEART HEALTH

blood chemistry heart panels, congestive heart, high blood pressure,

JOINT PAIN

arthritis, nutritional interentions, chiropractics

LONGEVITY

medical diet, factors for long life, DNA

METAL TOXICITY

metal elements, blood and hair analysis, mercury, aluminum, cadmium, uranium, and lead - where do they come from; how to chelate metals with Zeolite.

PREVENTING BREAST CANCER

breast cancer, the immune system, hormone replacement therapies.

 PREVENTING PROSTATE CANCER

prostate cancer, the immune system

 HEALTHY BLOOD SUGAR METABOLISM

hypoglycemia and diabetes